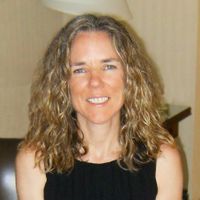 Rebecca Halima Hamm
Known as Halima to many, is an intuitive teacher, healer, and guide with over 30 years of service. She is a true lover of Source. One of Rebecca's gifts is to ignite within a person the soul's journey towards the One. Her personal story is both riveting and inspirational providing significant and powerful life experiences that later gave birth to her role as a teacher of the Unity. She brings a transformative energy to her work, which has allowed her to connect to and deeply resonate with her audience in a way that is both compelling and magnetic.
Halima's gentle and loving heart, along with her ability to identify deeper layers of truth, make her a genuine and sought after mentor. Rebecca has a way of looking into your eyes and seeing your soul, your truth, while doing so with profound respect and a down-to-earth approach.
Rebecca reflects to others the love, wisdom, and true essence of who they really are so that they can see it and own it within themselves. One of her most prominent gifts is her ability to instinctually know what's needed to transform both the individual and group heart energy, then orchestrating the purification and realignment of the patterns so that only the Divine qualities remain.
Her background includes being assigned by the Women's Sports Foundation to photograph their annual awards gala in New York City right after 9/11. She photographed and chronicled the country's top female athletes as they fed rescue workers at Nino's restaurant and interacted with the community at Ground Zero. Other highlights of Rebecca's background include working with the Dr. Phil show; embracing and healing from cancer and having her life story aired on national television; holding a Master's degree in Clinical Psychology from Antioch University; and being published in 8 different books. For those who know her, she is wildly funny, creative, and speaks with impeccable integrity. As a co-founder of The One Center Austin she continues to dream, manifest, and LOVE.